Individuals Relocating to Huntsville
Whether your bags are packed or you are just beginning to investigate the Huntsville/Madison County area, Rob Abercrombie and The Abercrombie Group want to join you on the adventure. We offer the perfect blend of perspectives on our growing and innovative city. Life-long Huntsville resident, Rob Abercrombie has watched our community bloom from the small aerospace hub of his childhood into the thriving metroplex we enjoy today.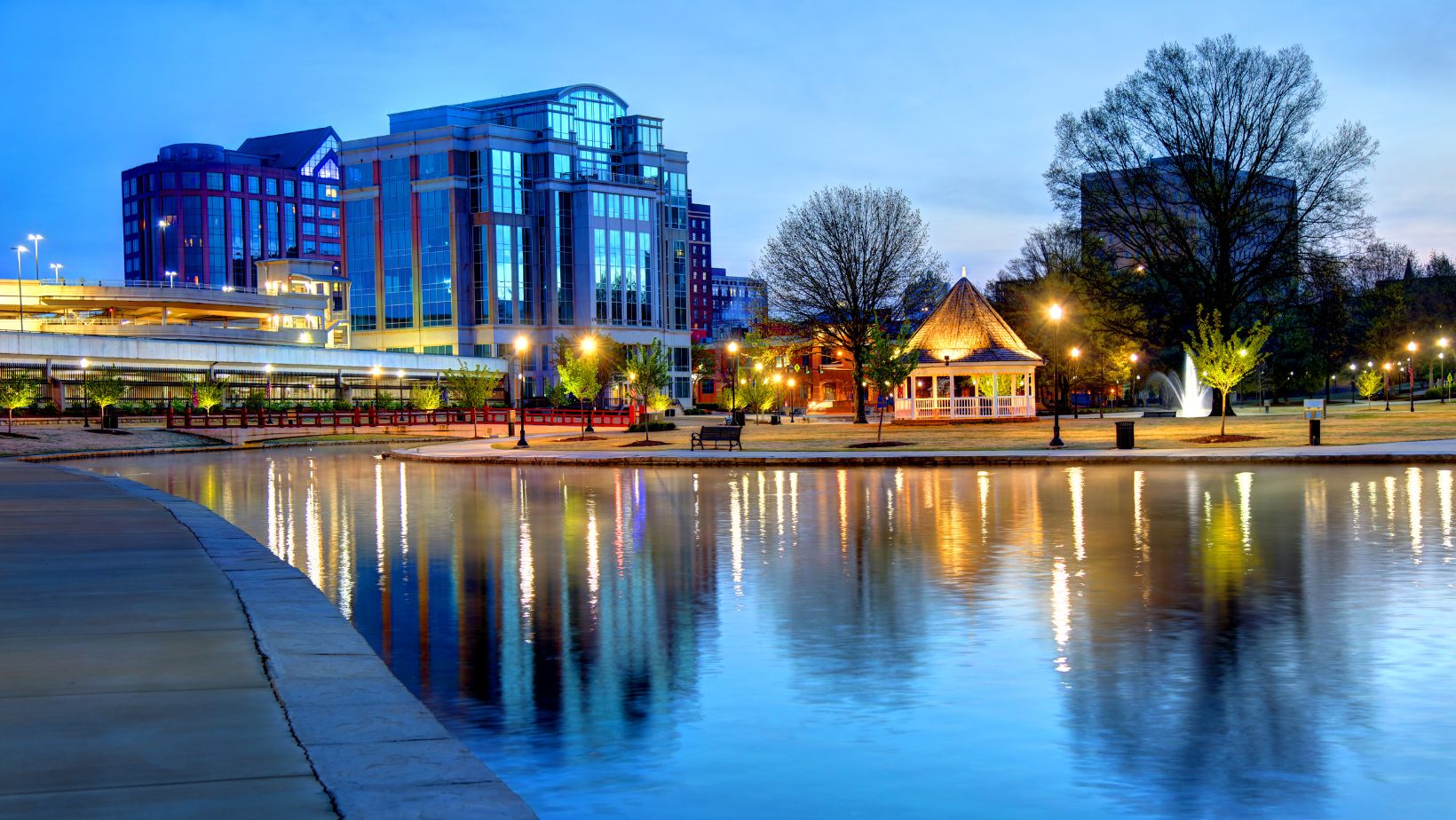 Tours of Huntsville
Never heard of Huntsville before this job opportunity led you our way? We love nothing more than sharing our city with new arrivals. We are insider experts on neighborhoods where you might want to live as well as school choices around the county. Huntsville has a thriving downtown, a cutting-edge tech sector, and is surrounded by the foothills of the Appalachian Mountains. Whether you want to learn more about local restaurants, the art scene, outdoor adventures, or the fascinating history of our contribution to the space program, we can't wait to tailor a tour to meet your needs.
Current Home Marketing
For many people, the first step to resettling in a new home is selling their existing one. We will vet REALTORS in your market assuring you a match that truly meets your needs and adheres to our exacting standards. Additionally, we will share our strategic pricing, staging, marketing and negotiating tips that have made Rob Abercrombie and The Abercrombie Group a top-ranked sales team here in North Alabama.
Smooth Move
Many companies have stopped offering the assistance of relocation specialists to their new hires. We have stepped into that gap. Allow us to assist you in locating movers, storage, and temporary housing. Our trusted network of vendors will work together to ensure a seamless relocation.
Now for the fun part! We want to sit down and truly understand what you are looking for in your next home. Once we have analyzed your needs, we will carry out a custom search to connect you with potential properties. Rob is a statistics and pricing strategies expert. In fact, he teaches classes in statistics and pricing for Keller Williams Huntsville, the highest-volume brokerage in North Alabama. When working with buyers, this intimate and nuanced understanding of our market allows Rob to take on a consultant role while he patiently assists each buyer to evaluate the best selections for their individual needs. Our services don't stop there. With over 18 years of experience in our real estate market, Rob has crafted a network of trusted professionals throughout the industry. From mortgage brokers and title attorneys to inspectors and home improvement experts, Rob Abercrombie and The Abercrombie Group will connect you at every point to the specialist needed.
Become a local
Rob Abercrombie and The Abercrombie Group will remain a valuable resource even after the move. Life-long Huntsville resident, Rob Abercrombie, and his staff love to share our contacts. From favorite date-night restaurants to childcare options, physician referrals, salons ideas, and of course home specialists of all kinds. We find joy in turning every new arrival into a Huntsville, AL. native.
Call us with any questions!