Bart Darwin Builders New Construction in Huntsville
New homes and new construction by Bart Darwin Builders, Inc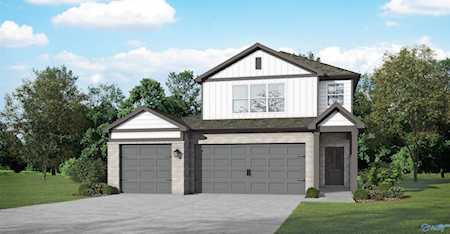 Bart Darwin Builders, Inc.: Honoring Tradition, Crafting Exceptional Homes
The Darwin family holds a cherished legacy in Madison County, dating back to the establishment of Pine Lawn Farms in 1817. Anchored in a long line of farmers, Bart Darwin proudly carries on the family's agricultural heritage, as the farming operation continues to thrive to this day. Building upon this foundation, Bart's father, Buddy Darwin, ventured into community development in 1987. Inspired by his father's footsteps in the construction industry, Bart embarked on his own journey, commencing the construction of homes in 1995.
Situated at 191 Darwin Road, Huntsville, AL, on Pine Lawn Farms, Bart Darwin Builders, Inc. stands as a testament to a lifelong commitment to quality craftsmanship and unwavering dedication. Guided by a clear vision, the company strives to create well-built homes with every project, fostering enduring relationships with customers who return time and again as their lives and home needs evolve. Service and quality are held in equal regard, prompting Bart Darwin Builders to carefully select top-notch materials and engage dependable trade partners, ensuring the delivery of homes that surpass customer expectations.
A core principle that sets Bart Darwin Builders apart is their belief in treating every homebuyer as if they were neighbors. This genuine approach has earned the trust and loyalty of customers who consistently refer Bart Darwin Builders, Inc. to others, fostering a strong reputation for excellence and integrity.
Driven by Bart's unwavering passion for home construction, Bart Darwin Builders, Inc. emerges as the ideal choice to bring your new home to life. With an unwavering commitment to exceptional craftsmanship and a personalized approach, Bart Darwin Builders will create a home that reflects your unique vision and exceeds your expectations.
Choose Bart Darwin Builders, Inc. and experience the unmatched dedication and expertise that have solidified their standing as a preferred builder among discerning homeowners.
Browse the newest listings by Bart Darwin Builders below or contact our office to get started
Contact Your New Construction Expert in Huntsville Today