New Construction in Huntsville Alabama
Search New Homes and Builders in and Around Madison County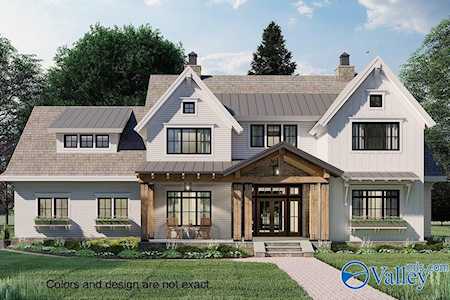 Discover the exciting world of new construction homes in Huntsville, Alabama. As a trusted real estate resource, we are thrilled to showcase an array of new construction properties available in this vibrant and rapidly growing city. Huntsville offers a thriving real estate market with a diverse range of neighborhoods and communities. Whether you're a first-time homebuyer, a growing family, or seeking a luxurious retreat, our carefully curated selection of new construction homes has something for everyone. Experience the joy of owning a brand-new home tailored to your unique preferences, featuring the latest designs, modern amenities, and exceptional craftsmanship. Start your new chapter in Huntsville today!
Search Preferred Builders
All New Construction Homes
September 29, 2023
Building a home is an exciting and fulfilling experience that allows you to bring your dreams to life. When it comes to creating a custom home that perfectly suits your lifestyle and preferences, choosing the right builder is paramount. In Huntsville, Alabama, several reputable custom home builders have built a strong reputation for their exceptional craftsmanship and commitment to customer satisfaction. In this blog, we will explore five prominent builders- Guild, Woodland Homes, Murphy, Legacy, and Bart Darwin - who have been transforming dreams into reality for homeowners in Huntsville.
Custom Home Builders In Huntsville
Guild Builders in Huntsville, Alabama goes beyond being a typical homebuilder by offering a unique experience for those seeking custom homes. We understand that building a new home is not only a financial commitment but also a personal investment in your future and aspirations. With pride, we create timeless, enduring homes that are tailored to your individual preferences, seamlessly blending your vision with our exceptional craftsmanship. Throughout the entire construction process, we maintain a hands-on approach, valuing your input at every stage, as we believe your involvement is essential in bringing your dream home to fruition. Each project we undertake presents us with an opportunity to contribute to the formation of cherished memories that will last a lifetime.
Woodland Homes has been a trusted name in the custom home-building industry for over 30 years. They are known for their attention to detail, quality craftsmanship, and innovative design. With a team of experienced professionals, Woodland Homes takes pride in creating custom homes that reflect the unique personalities and lifestyles of its clients. They offer a wide range of floor plans, allowing homeowners to select the perfect layout that suits their needs. Whether it's a contemporary design or a more traditional style, Woodland Homes delivers exceptional results with a commitment to excellence.
Murphy is a premier custom home builder known for their unwavering dedication to quality and customer satisfaction. With a strong emphasis on personalized service, Murphy collaborates closely with homeowners to ensure their vision becomes a reality. Their team of skilled craftsmen and designers is adept at incorporating innovative features and sustainable practices into their builds. Whether it's a luxurious estate or a cozy family home, Murphy's attention to detail and commitment to using the finest materials make them a sought-after builder in Huntsville.
Legacy is a renowned builder that has been shaping the landscape of Huntsville with its stunning custom homes. With a focus on creating timeless designs, Legacy combines functionality with elegance to deliver homes that stand the test of time. They prioritize customer satisfaction and work closely with homeowners to understand their needs and desires. Legacy's skilled craftsmen and designers bring passion and creativity to every project, ensuring that each home reflects the unique tastes and preferences of its owners. From innovative architectural features to luxurious finishes, Legacy homes exude sophistication and charm.
Bart Darwin Homes is a family-owned and operated custom home-building company with a long-standing reputation for excellence in Huntsville. With a strong emphasis on quality craftsmanship, Bart Darwin Homes offer a personalized building experience tailored to the specific needs and desires of their clients. Their team of professionals is dedicated to ensuring every detail of the home meets the highest standards. From concept to completion, Bart Darwin Homes guides homeowners through the building process, providing exceptional customer service and attention to detail.
In Conclusion
Choosing the right custom home builder is crucial to creating the home of your dreams. The Builders Guild, Woodland Homes, Murphy, Legacy, and Bart Darwin - have established themselves as leaders in the Huntsville custom home-building industry. With their unwavering commitment to quality, attention to detail, and exceptional customer service, these builders have earned the trust and admiration of homeowners throughout the area. Whether you desire a contemporary masterpiece, a traditional gem, or something in between, these builders have the expertise to bring your vision to life. Collaborating with one of these builders will ensure that your custom home in Huntsville becomes a cherished legacy for generations to come.
If you would like additional information on how to begin working with one of these custom home builders, please don't hesitate to reach out to us. We are here to assist you and bring your dreams of owning a home to life.
Contact The Abercrombie Group