Meridianville Homes for Sale - 35759
Updated Real Estate in Meridianville
Welcome to the community of Meridianville, just north of the vibrant city of Huntsville, Alabama, residents enjoy the best of both worlds. With its proximity to Huntsville, known for its groundbreaking advancements in aerospace and technology, as well as its rich cultural tapestry, Meridianville offers a serene suburban haven while providing easy access to the opportunities and amenities of a dynamic urban center. From the allure of space exploration to the warmth of a close-knit community, living in Meridianville and Huntsville promises a unique and fulfilling experience.
And, if you haven't already, be sure to register for a free account so that you can receive email alerts whenever new Meridianville listings come on the market.
MERIDIANVILLE HOMES FOR SALE
September 25, 2023
Things to Do in Meridianville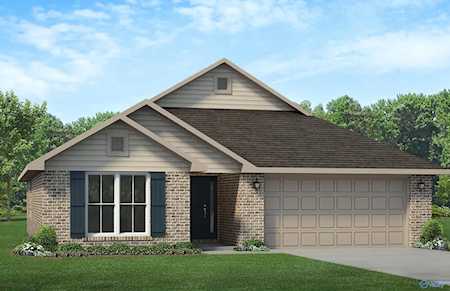 While Meridianville is a smaller community, it offers a charming and tranquil environment for its residents. While many of the attractions and activities are centered in nearby Huntsville, there are still several things to do in and around Meridianville:
Outdoor Exploration: Enjoy the natural beauty of the area by exploring local parks and green spaces. Spend a relaxing day at Meridianville Park, which features walking trails, a playground, and picnic areas.
Golfing: If you're a golf enthusiast, tee off at the nearby Colonial Golf Course for a round of golf with friends or family.
Local Eateries: Discover the local dining scene by visiting quaint cafes and family-owned restaurants in Meridianville. Enjoy Southern cuisine and hospitality at its finest.
Community Events: Keep an eye out for community events such as seasonal festivals, craft fairs, and farmers' markets that often take place in and around Meridianville.
Visit Nearby Farms: Explore the rural charm of the area by visiting nearby farms and orchards, where you can often find fresh produce, pick-your-own activities, and seasonal events.
Nature Walks: Take leisurely walks in the peaceful surroundings of Meridianville and appreciate the beauty of the natural landscape.
Stargazing: Embrace the serene nights in Meridianville by stargazing from your backyard or at local spots away from the city lights.
Local Shops: Support local businesses and artisans by visiting boutiques and shops in the area that offer unique products and gifts.
Huntsville Excursions: Since Huntsville is just a short drive away, take advantage of the city's attractions. Visit the U.S. Space & Rocket Center for an out-of-this-world experience, explore the Huntsville Botanical Garden, and immerse yourself in the city's cultural events and museums.
Day Trips: Use Meridianville as a base to explore other nearby destinations in northern Alabama. From hiking in Monte Sano State Park to exploring the historic town of Madison, there's plenty to discover within a short drive.
While Meridianville itself offers a quieter lifestyle, its proximity to Huntsville ensures that you have access to a wide range of activities, attractions, and amenities that cater to diverse interests.
Meridianville Schools
Meridianville is served by the Madison County School District, as it is located in Madison County, Alabama. The Madison County School District provides education for students in the area, including Meridianville. The district's primary goal is to offer quality education, foster student growth, and prepare students for future success.
Meridianville Real Estate
eridianville's real estate market, situated just north of Huntsville, Alabama, presents a diverse array of housing options, including single-family homes, townhouses, and potential condos or apartments, with varying architectural styles reflecting both traditional Southern designs and modern layouts. Property prices encompass a wide spectrum, influenced by factors such as size, location, condition, and amenities, catering to a range of budgets. The community's numerous subdivisions offer distinct characters and features like parks and recreational spaces, often set against a backdrop of larger lots that contribute to the area's semi-rural ambiance. With its advantageous proximity to Huntsville, Meridianville's real estate provides the opportunity for a tranquil suburban lifestyle while ensuring easy access to the urban amenities, job opportunities, and cultural events of the city.
In Conclusion
For more information on Meridianville property, luxury homes, single-family homes, or condominiums, feel free to contact our office anytime.
Contact Your Meridianville Realtor