The Culinary Delights of Huntsville & Madison-New Restaurants!
Posted by Rob Abercrombie on Monday, August 21, 2023 at 2:38 PM
By Rob Abercrombie / August 21, 2023
Comment
Huntsville and Madison, Alabama, are rapidly becoming known not just for their aerospace and technology industries, but also for their thriving culinary scene. With an array of new eateries popping up, locals and visitors alike are treated to a diverse range of dining options that cater to all tastes. In this blog, we'll be taking a delicious journey through some of the best new restaurants in the Huntsville/Madison area, including Hound and Harvest, Biscuit Belly, Big Spoon Creamery, Prohibition, and the much-anticipated addition of Papa Gyros to the downtown scene.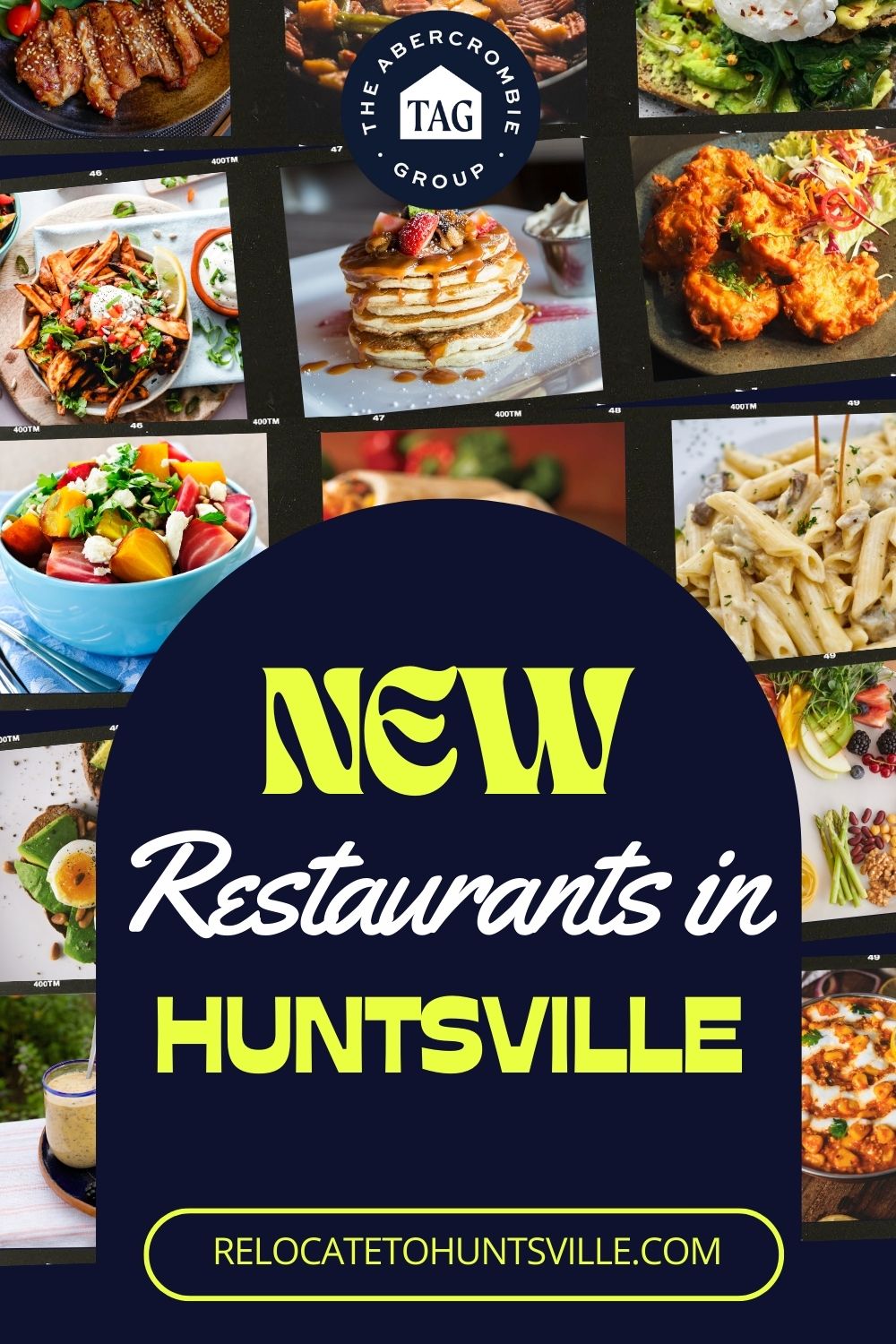 The Culinary Delights of Huntsville & Madison-New Restaurants!
Nestled in the heart of Huntsville, Hound and Harvest promises an elevated dining experience that's both comforting and innovative. With a farm-to-table concept at its core, the restaurant is dedicated to sourcing the finest local ingredients, ensuring that every dish bursts with flavor and freshness. From mouthwatering appetizers like the crispy fried okra with housemade ranch to the hearty entrees like the wood-grilled ribeye steak, Hound and Harvest's menu is a showcase of Southern-inspired cuisine with a modern twist.
For those who believe that breakfast is the most important meal of the day, Biscuit Belly is a dream come true. This casual eatery, with its origins in Louisville, Kentucky, has taken the Huntsville/Madison area by storm. Their specialty? Fluffy, buttery biscuits served in a variety of creative and satisfying ways. From the classic bacon, egg, and cheese combination to more unconventional options like the Hot Brown biscuit, Biscuit Belly offers a comfort food experience that's perfect for breakfast and beyond.
No culinary journey is complete without a stop for dessert, and Big Spoon Creamery is where you'll want to indulge your sweet tooth. This artisanal ice cream shop prides itself on using high-quality, locally sourced ingredients to craft small batches of ice cream that are packed with flavor. From the rich and velvety chocolate sea salt to the refreshing lemon buttermilk, every scoop is a taste of pure delight. With rotating seasonal flavors and creative combinations, Big Spoon Creamery is a destination that promises to satisfy your ice cream cravings year-round.
If you're in the mood for something a bit more sophisticated, Prohibition is the place to be. Located in downtown Huntsville, this swanky cocktail bar channels the glamour of the Prohibition era while offering a contemporary twist. Their expert mixologists create handcrafted cocktails that are as beautiful as they are flavorful. From classic concoctions to inventive signature drinks, Prohibition is the perfect spot for a night out with friends or a romantic evening.
As the Huntsville/Madison dining scene continues to evolve, exciting new additions are always on the horizon. One such addition that has food enthusiasts buzzing is the upcoming downtown location of Papa Gyros. Known for its mouthwatering Mediterranean cuisine, Papa Gyros is set to bring a taste of Greece to the heart of the city. Whether you're craving gyros, falafel, or a fresh Greek salad, this establishment is sure to be a hit among locals and visitors alike.
In Conclusion
Huntsville and Madison are quickly becoming culinary destinations in their own right, offering a range of dining experiences that cater to every palate. From the farm-to-table elegance of Hound and Harvest to the inventive biscuit creations at Biscuit Belly, and the artisanal ice creams of Big Spoon Creamery, there's something for everyone. For those looking for a touch of sophistication, Prohibition's craft cocktails provide the perfect ambiance. And with the anticipation of Papa Gyros' downtown opening, lovers of Mediterranean fare have something exciting to look forward to. So, whether you're a local or a traveler passing through, these new restaurants are must-visit destinations that will undoubtedly leave your taste buds craving more.
As you try out the yummy food in Huntsville, Alabama, you might really like it and want to live here. If you want to know about buying or selling houses in Huntsville, just contact us.