TAG September Newsletter 2023 Huntsville - Madison
Posted by Rob Abercrombie on Thursday, September 7, 2023 at 3:22:33 PM
By Rob Abercrombie / September 7, 2023
Comment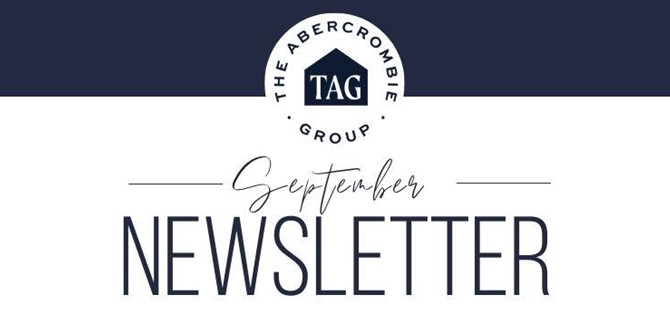 Look Who's Ranked #1
Huntsville just claimed a new #1. U.S. News and World Report ranked Huntsville as the #1 best place for families to live in the United States.
How did we get this ranking?
According to al.com, the ranking considered "not just the cost of living and average annual salary, but quality of high school education, average commute time, crime rates, health care access and other factors."
Huntsville is ranked the 4th most affordable metro. As a surprise to some, we were ranked 25th for a low risk of extreme weather.
Huntsville remains a top city for those looking to relocate. For the past several years, we have relocated clients to the area who work from home and picked Huntsville because of the quality of life. Our clients say it best:
"We love Athens! We've already become friends with a couple down the street"
-The Carr family relocated from Tuscaloosa to work at the Toyota Plant
"In moving here from Lexington, KY, we didn't know what to think of our move to Alabama. However, from the moment we drove around the first bend, we fell immediately in love with the foothills of Huntsville. We were captivated by the sheer beauty of the tree covered mountains and the valley where the city center sits. The spread out nature of the different neighborhoods gives the illusion of a small town, yet, Huntsville offers all of the fun activities associated with a large city."
-The Borth Family relocated from Kentucky
"Moving from Southern California, what attracted me the most to the Huntsville area was the lower cost of living; the availability of higher paying jobs and the high quality public schools for my kids. In addition, the weather and the amazing walking/hiking natural trails of Huntsville area, provides an overall higher quality of life for my family and myself." -The Quintana's relocated from California
-The Abercrombie Group
What's Happening in Huntsville?
Village of Providence Farmers Market