TAG Donation Drop Benefitting The CARE Center- Jan.28, 2023
Posted by Rob Abercrombie on Wednesday, January 18, 2023 at 6:18:16 PM
By Rob Abercrombie / January 18, 2023
Comment
TAG Donation Drop- January 28th- 10am-2pm- in partnership with The CARE Center-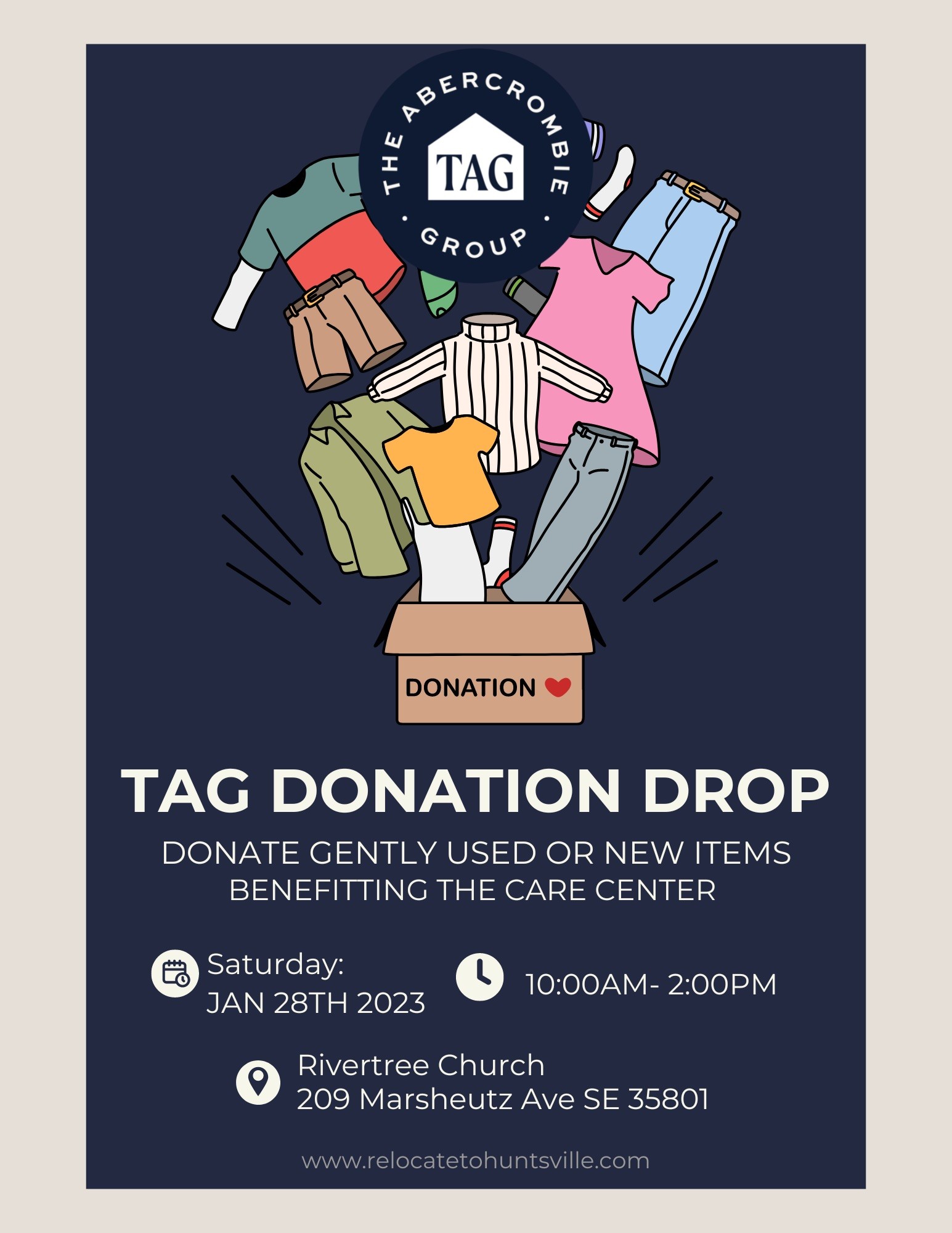 As most of us move into 2023, we're cleaning out closets, getting more organized, and making room for the new items our families got for Christmas. This is a great time to gather all your things- clothes, toys, shoes, furniture- anything that's still usable but you're ready to pass on. TAG wants to make this process easier and give you a deadline! We're partnering with Rivertree Church and The CARE Center to offer a convenient drop off location at Rivertree's downtown location.
The CARE Center is located in New Hope and has an amazing thrift store ministry that employees workers, gives the community a great place to shop, and helps fund all the CARE Center ministries. The CARE Center's mission is "Sharing the love and hope of Christ while empowering our neighbors with education, employment, and crisis support."
The CARE Center has many goals and hopes. They want to provide transitional housing, a transportation system, a thrift store warehouse, bolster their recovery support, a 4th thrift store location, and much more. This ministry has done an incredible job over the years offering a variety of critical programs for students in their service area. They've offered after school clubs, tutoring, mentoring, mental health support, GED classes, weekend food supplies, and much more. The children and schools in their service area continue to be impacted by all this ministry continues to do.
As a business, this is an easy way to help The CARE Center and be a blessing to our clients and community. We want to make donating to this ministry as easy as possible. So- gather your stuff, finish cleaning the closets, and get ready to make an impact on January 28th! TAG is grateful to be a small part of helping an amazing ministry and you will be too.
To learn more about The CARE Center follow this link